Thank you for reading this post, don't forget to subscribe!
In recent months, we have seen WhatsApp working on a new native application for Windows 10 and Windows 11. With this change, users of the Microsoft operating system stop depending on WhatsApp Web and its desktop derivativewhich had a major condition: keep the smartphone on and connected to the Internet.
The new WhatsApp app discards web technologies
The WhatsApp app that Windows users used until now was based on WhatsApp Web. Therefore, it was necessary to maintain synchronization with the smartphone, in addition to having the usual drawbacks of certain web applications: generic interface, higher resource consumption and little integration with the operating system.
By cons, the new application for Windows 10 and Windows 11 is completely native, developed using the Windows App SDK. With this we will enjoy a interface that follows the design lines of Windows 11It has a higher response speed and it does not depend on keeping the phone on.
Regarding the integration with the operating system, WhatsApp continues to send notifications, even if it is closed, and it is even possible to reply to messages from the notification itself. In addition, it uses the light or dark theme depending on the customization of the operating system.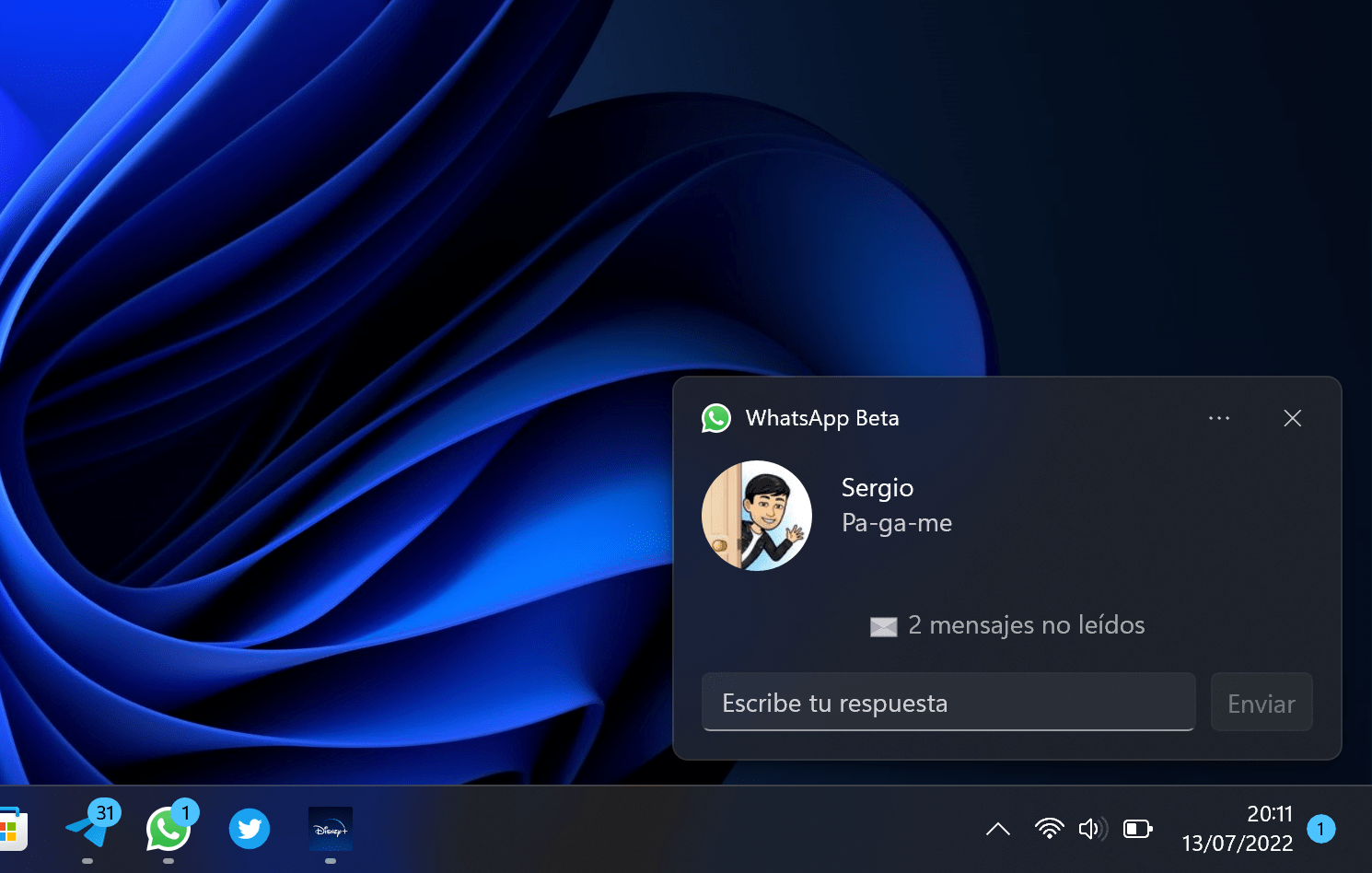 WhatsApp for Windows maintains all the functions of the application: audios, stickers, calls, stories, archived chats… So we won't miss any of the application's features. Finally, we will have an application at the level of what we find in any of the iOS or Android mobile platforms.
The update is rolling out in stages so you may not have received it yet. If you want to try it now, you can download WhatsApp Beta, where it has been tested for several months.