Science
What is the greatest madness carried out by medical vocation?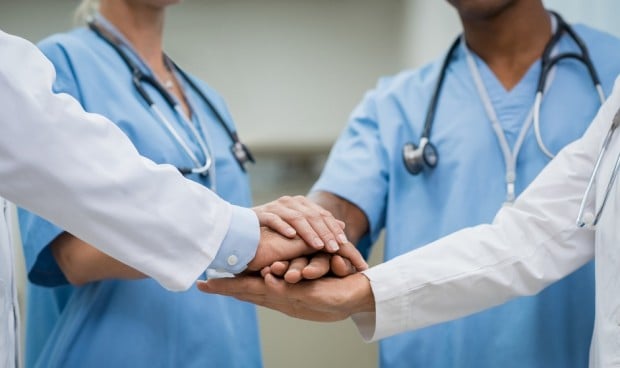 Thank you for reading this post, don't forget to subscribe!
Professions such as those that encompass the health sector have a large dose of vocationsomething that they themselves qualify as an excuse to camouflage their poor working conditions.
For this reason, through our social networks, we have consulted health professionals about the most "crazy" thing they have done in the name of their health vocation. The 48-hour guards and "endure" the years of residence They have been the two most repeated options among users, although there are all kinds. "Performing mouth to mouth by means of CPR on the street to a girl who suffered an overdose", responded a doctor about her greatest madness.
Meanwhile, a hematologist admitted that the greatest mistake was made during his first year of residency when he took charge of half the Hematology floor "because there was no deputy to supervise him." On her part, a doctor assured that hers was "giving your personal phone number to patients" thus working overtime without pay.
Other of the great follies that health professionals point out are "driving 40 minutes after almost 30 hours on duty without sleeping" or "not taking a necessary sick leave and doubling shifts on top". However, those related to the homologation of titles are also among the most mentioned.
There are also those related to more hygienic aspects, such as treating bleeding patients without gloves, or those related to vacations. "Not having vacations during internships, because during the course I worked and studied", wrote a doctor. However, in the list of the biggest nonsense, there are also those related to humor or football. "Make my patients laugh with terrible jokes before surgeries," wrote a health worker. Meanwhile, another pointed out "missing the Real Madrid-Barsa" as his unreason.
Regret for having studied Medicine
Finally, there are those who directly recognize that their greatest madness has been directly "study medicine". And it is that more and more doctors regret having made this decision, such as Rubén Blanco, a fourth-year resident of Family and Community Medicine, who has not hesitated on more than one occasion to express through his social networks the reasons not to choose to study Medicine. "We have an expert degree in destroying the mental health of students," she explained as the main reason a few months ago through her Twitter account.
In addition, it also stressed that once the residence is over, "around 30 years old", the next step is to become an assistant and "chain temporary contracts until you get a permanent position."
Although it may contain statements, data or notes from health institutions or professionals, the information contained in Medical Writing is edited and prepared by journalists. We recommend the reader that any questions related to health be consulted with a health professional.