business
Virgin airlines raffles prizes for those who choose the middle seat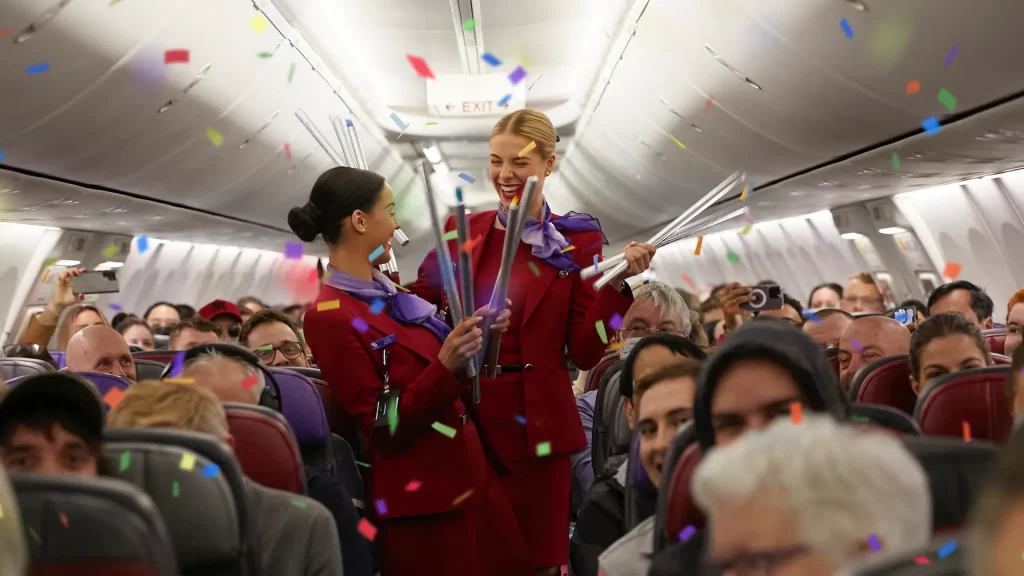 Thank you for reading this post, don't forget to subscribe!
We all know that the seats in the middle of the row are the least favorite of the passengers. When choosing, one usually chooses corridor or window. Therefore, to reward those travelers who sit in the middle seat, the airline Virgin Australia launched an original promotion in which it raffles 350 thousand dollars per week.
The Middle Seat Lottery literally turns Virgin Australia's middle seats into wonderful lottery tickets. The middle seat, which has always struggled to gain popularity, will become the luckiest seat on the plane with thousands of dollars in prizes up for grabs during the competition, for passengers who select or are assigned a middle seat when flying Virgin Australia until Sunday April 23, 2023.
According to a survey by the airline based in Australia, only one percent of passengers voluntarily choose the middle seat. The most chosen was corridor with 62% and those who choose the window 35%.
For each week of competition, a winner will be randomly selected from among the guests who enter the Middle Seat Lottery, winning one of 26 prizes, which include everything from a Caribbean cruise, to sporting event tickets, to flights to Melbourne, helicopter tours and much more.
To participate you have to download the Virgin Australia app and choose the middle seat. Entrants must enter the competition within 48 hours prior to flight departure.
A more than original promotion of the Australian airline that could be imitated by other airlines.
Click here to see some of the best destinations and hotels to stay in Australia.
.