Science
The three Vithas Madrid hospitals train the doctors of the future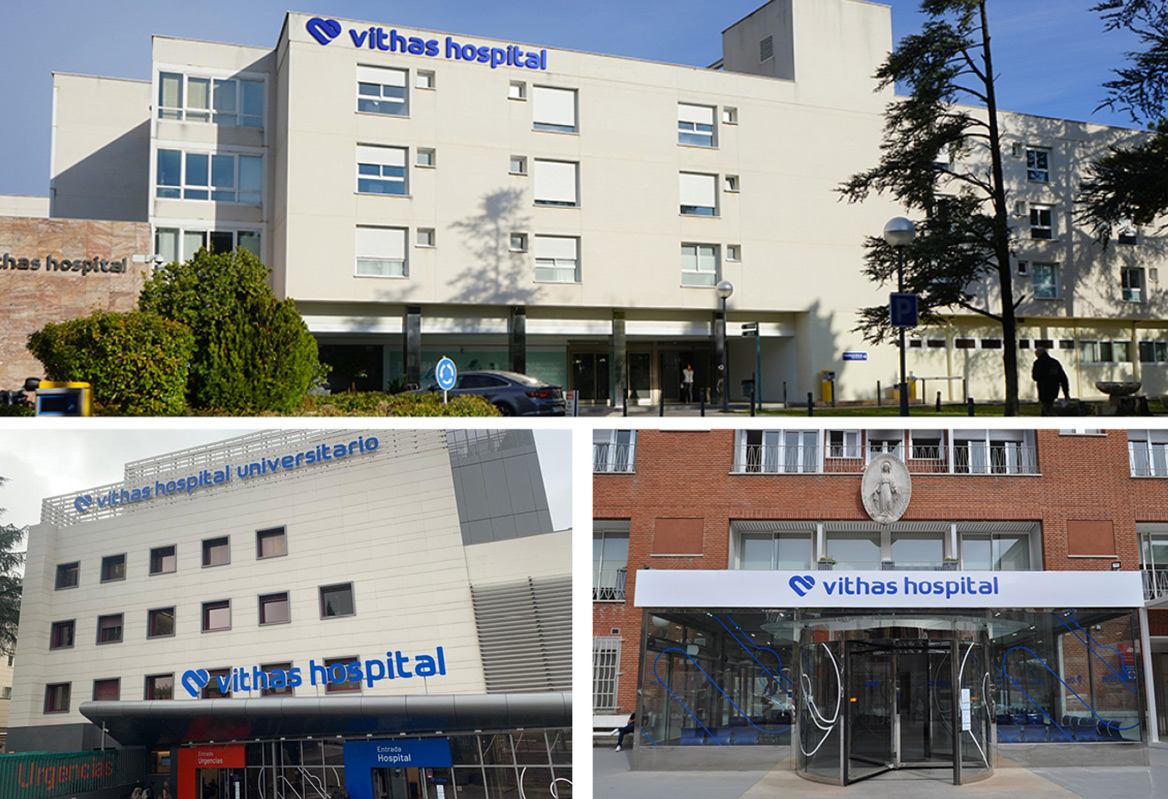 Thank you for reading this post, don't forget to subscribe!
The Health Department of the Community of Madrid has accredited the three Madrid centers of the Vithas group as University Hospitals. In this way, Vithas Madrid Arturo Soria, Vithas Madrid Aravaca and Vithas Madrid La Milagrosa will train undergraduate students in Health Sciences with the collaboration of the European universities, CEU San Pablo and Francisco de Vitoria, respectively.
This recognition of its healthcare and teaching excellence will allow more than 150 students a year to develop both the practical and theoretical part of the different specialties in the Vithas Madrid centers. In addition, the agreement reached with the universities will make it possible to incorporate health professionals from hospitals into the faculty.
In this way, Vithas Madrid Hospitals give their physicians the opportunity to teach, transmit their knowledge and develop not only their healthcare work, but also teaching and research. This is an added motivation for the best doctors, who find in Vithas an optimal place to develop their professional careers.
"If there are two very vocational professions, these are teaching and medicine and, fortunately, in the latter the two can be combined. This accreditation will allow Vithas Madrid professionals to teach with books but also with something that is very important such as example."
Dr. Ignacio Martínez, Managing Director of the Vithas Madrid Arturo Soria University Hospital.
In its commitment to training, Vithas opens its hospitals to the doctors of tomorrow, putting its resources at the service of the sustainability of the public and private health system in Spain. A teaching path in which it is expected that other hospitals of the Group will also be in the coming months and that will allow us to bet on the best health care model.
"This accreditation is very important for us, since, to make the best hospital, the best professionals are needed and, to obtain them, it is important to be able to offer them a project that includes quality care, teaching and research."
Dr. José Gómez, managing director of the Vithas Madrid Aravaca University Hospital.
Currently, students who choose the Vithas hospitals in Madrid will rotate through different specialties such as Cardiology, Digestive System, Pneumology, Endocrinology or Hematology, among others. In addition, during their internships, students will be able to go through the different services, including emergencies, hospitalization, diagnostic imaging, operating room, consultations, and ultrasound scans.
"The accreditation as a university hospital is a great boost for our project of a general medical-surgical hospital, centered on the patient and with the best services. The hospital that the center of Madrid needs.
Dr. Francisco Malagón, Managing Director of the Vithas Madrid La Milagrosa University Hospital
This content has been developed by UE Studioa creative branded content and content marketing firm from Unidad Editorial, for vithas.