Science
The public hospital of Santiago, a pioneer in using the HIFU technique to eliminate the so-called 'essential tremor'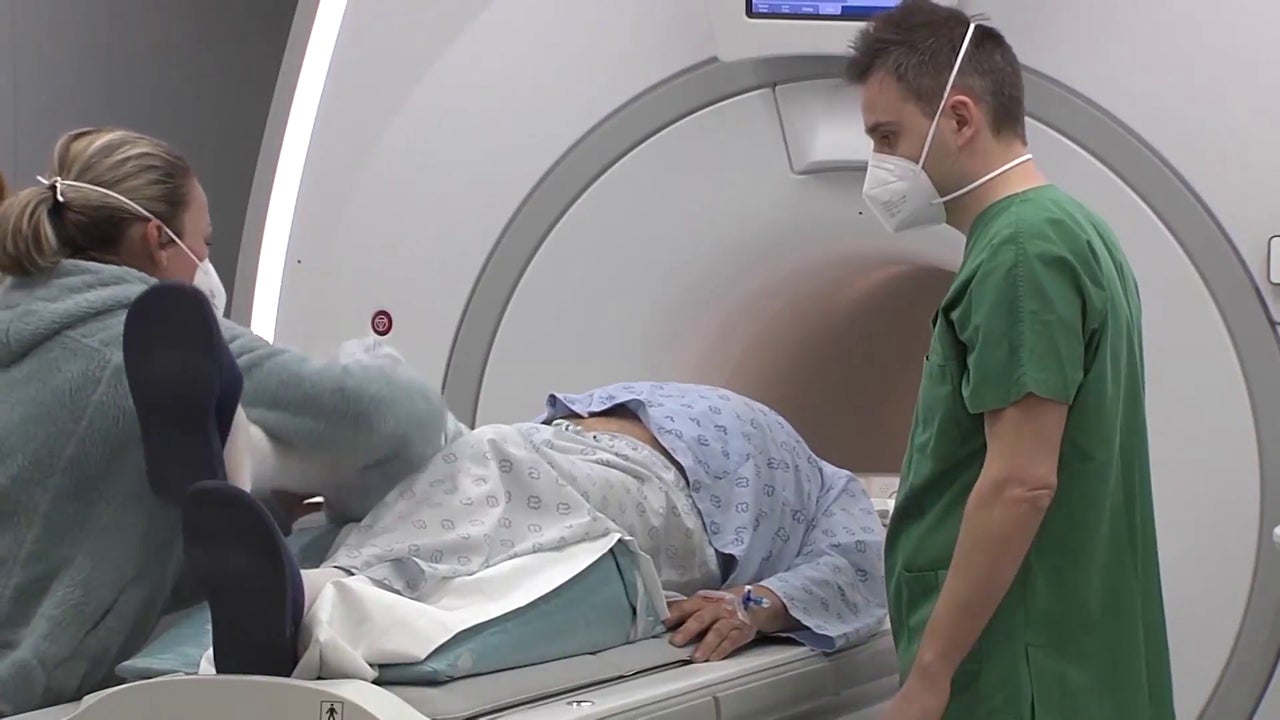 Thank you for reading this post, don't forget to subscribe!
They are high-intensity focal ultrasound, HIFU, its acronym in English, a pioneering treatment, without surgery, which eliminates essential tremor by 80% in one hour. More than 80 patients have already benefited from this technique: "Now I can take a glass of water and take it to the mouth. My quality of life improves significantly. Since he turned 60, Emilio Beceiro sees his limited life. All because of essential tremor, a disease that incapacitates him to carry out actions as simple as eating, "the work that a normal person takes 20 minutes, takes me two hours."
"When the ultrasound opportunity arose, I brought it up with the doctor. I didn't see myself as the right profile, but i told him i didn't want to take any more pills". This is how on March 24, 2021, Emilio entered the Santiago University Hospital Complex to change his life. The treatment does not involve any type of surgery, but it does include different professionals such as neurologists, neuroradiologists, neurosurgeons, radiology technicians and nurses. Until now, "invasive" techniques were used, with perforation in the patient's skull and that he had to be awake at all times", indicates Miguel Gelabert, head of the CHUS Neurosurgery service. With ultrasound we do the same, "but without having to open the skull, which allows us to reach more patients."
This is the key, without any doubt. About 600 people who suffer from tremors can benefit from this treatment. "It's a big breakthrough for everyone", says Ángel Sesar, a neurologist at the Hospital Clínico Universitario de Santiago de Compostela. Before carrying out this innovative technique, patients must perform "a brain CT and a brain MRI to find out if there is another problem that could make the use of HIFU difficult," says Miguel Blanco, a CHUS neuroradiologist.
A pioneering technique in Spain
When it is confirmed that there is no risk to the patient, the most awaited moment arrives. "It is the first one that is used in a public hospital in Spain", says José María Prieto, head of the CHUS Neurology service. "Ultrasonics produce a burn in a very specific area of 2 millimeters of the brain" and that is when they manage to stop the tremor by 80%.
Just an hour later, Emilio has already finished and is "very good, a huge step" for him. "Now I can take a glass of water and put it in my mouth." His quality of life "significantly improves" and, like his, also that of the more than 80 patients who have already tried the HIFU technique and have left behind the tremor that disabled them in their day to day. That March 24, 2021 was already a pioneering technique, now, it is again after being performed in two areas of the brain at the public hospital of Santiago de Compostela.