Science
Russia and Belarus begin an exercise of their Air Forces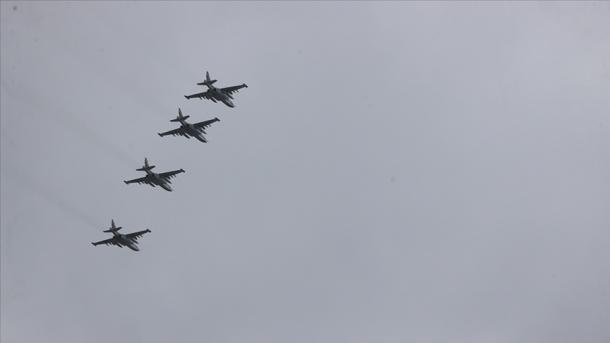 Thank you for reading this post, don't forget to subscribe!
The Ministry of Defense of Belarus announced that it has started the joint military flight exercise with the Russian Armed Forces.
The ministry's press service confirmed that the joint tactical flight maneuver between the regional force aviation units of the armed forces of both countries started on Monday.
It was reported in the statement that a formation of the Russian Air and Space Forces is attending the exercise.
"The main objective of the exercise is to ensure operational compatibility in the joint performance of the combat training mission."
The exercise is focused on the issues of joint patrol in the airspace along the border, air reconnaissance, air support for units, the transfer of tactical airborne units, the evacuation of the wounded and cargo delivery.
All ranges and bases of the Belarusian Air Force are being used.
Presidents Vladimir Putin of Russia and Aleksandr Lukashenko of Belarus formed a joint regional force in October made up of the military units of both nations with the excuse that the threat was increasing on the borders of the Russia-Belarus State of Union.
The Belarusian Defense Ministry announced on January 6 that the joint regional force is ready for the defense mission, stating that work will continue to refine joint regional military units in the future at different unit levels.
The military exercise will continue until February 1.