technology
PlayStation controller launched for people with disabilities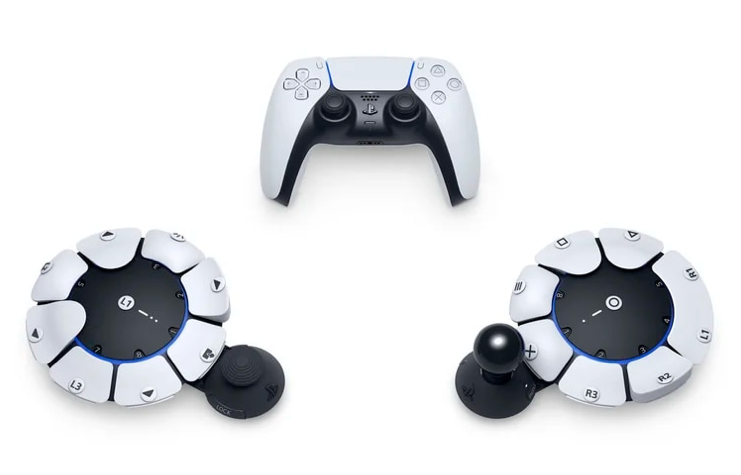 Thank you for reading this post, don't forget to subscribe!
Sony's turnover amounted to more than 79 billion dollars in fiscal year 2021.

In 2021, the PS4 model has sold more than one hundred million units worldwide.

As of July 2022, nearly 158 million PlayStation units have been sold worldwide.
Technological updates came with everything this year and that's how he made it known Sony during its participation in CES 2023, where it launched its video game controller for people with disabilities, which will be compatible with PlayStation 5.
PlayStation is a Japanese video game brand produced by Sony Interactive Entertainment, a division of sony corporation. This video game is undoubtedly the most popular of video game consoles, so in the more than 20 years since its launch, the PSP has become the best-selling video game console of all time, where, according to its annual report, until July 2022, it had sold almost 158 ​​million units in worldwide, including more than 55 million units in Europe.
Sony at CES 2023
According to Hideaki Nishino, Senior Vice President of Platform Planning and Management at the Japanese company, These new controls are designed to address common player challenges.
"It is designed to address the most common challenges among gamers with motor limitations, such as difficulty holding the controller for a long time, pressing buttons or triggers too close to each other, or optimally positioning fingers and thumbs on a conventional controller" he said at the event.
Likewise, the technology company highlighted that among its functions is the possibility of modifying the distance of the joystick, replace the buttons or that one of them performs two functions at the same time. Also, it allows you to save and access three different profiles, since each video game may need a different configuration.
In this sense, and with this implement, gamers will have the option of connecting two controls of this type to a DualSense to expand their mobility.
So it also has four ports of 3.5 millimeters into which switches can be attached and accessories to integrate more buttons and levers.
As mentioned in the event by Sony, the device has not finished its development phase, so it is still It does not have a release date, while more data is collected from the community and experts to improve the user experience.
In this sense, this type of implement demonstrates how brands are increasingly being more inclusive of disabled people, creating products and services to improve the experience they provide regardless of their abilities.
There are many brands in the world that are implementing these changes, coming up with more inclusive advertising campaigns such as the case of Walmart and Bodega Aurrerá that have boxes in their exclusive stores for people with disabilities.
In conclusion, the world has changed and with that brands are transforming for the better, especially adding to what consumers themselves want today.
Now read:
Goodbye to the purchase and rental of movies in the PlayStation Store: this service will be suspended
PlayStation Store to stop selling video games as Sony security bug is fixed
Filter class action lawsuit vs. PlayStation for "scam" gamers in the UK