Science
New challenges of the agri-food sector in sustainability and animal welfare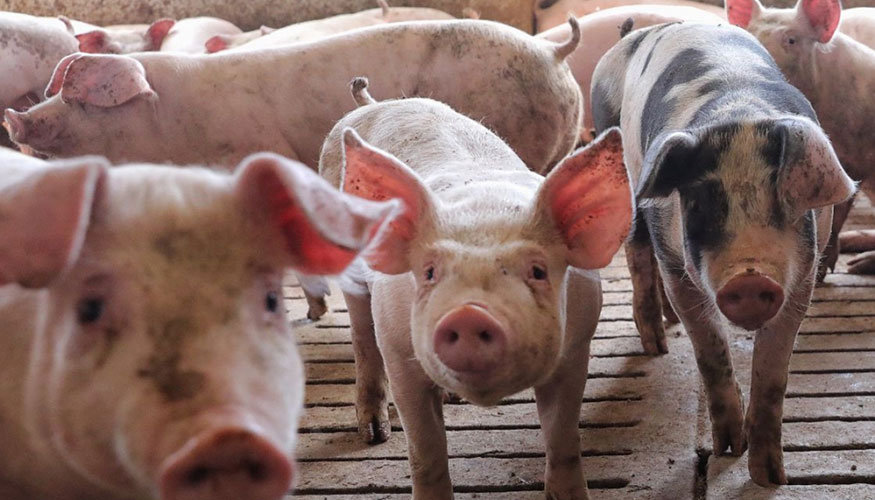 Thank you for reading this post, don't forget to subscribe!
Conference organized by the College of Veterinarians of Madrid (Colvema)
Editorial Interempresas12/20/2022
The College of Veterinarians of Madrid (Colvema) hosted a conference on the new challenges of the agri-food sector in sustainability and animal welfare in mixed modality, with about 200 registered, organized together with the certifier Kiwa Spainwith the aim of transferring innovations in schemes that are increasingly implemented in industries, such as BRC and IFS.
The sessions served to highlight how aspects related to sustainability and animal welfare are influencing the sector, with the presence of high-level experts who shared with the attendees the innovations demanded by the distribution chains and the new purchasing drivers that are being demanded by the consumer
The Vice President of Colvema and Head of Training, Ana Pérez Fuentes, thanked the speakers for their participation in such an important topic for veterinarians and which represents a professional challenge. Next, David Verano, Kiwa Spain's Certification Director, discussed trends in the food sector whose forecasts are for a great change in the coming years, largely due to consumer demand in terms of sustainability and animal welfare. Verano pointed out that a balance must be reached between all the factors that influence this issue, since a strictly ecological model is utopian.
Beatriz Torres Carrín, country manager of IFS in Spain, explained in her presentation the news of IFS Food Version 8 and IFS ESG Check, as well as the procedure designed by IFS to implement a sustainability management system.
Piglets in a cattle farm.
Veterinarian Miquel Pea, Kiwa Spain's animal welfare scheme manager, commented on the multidimensional approach to animal welfare and its benefits for both animal production and the environment, in economic and environmental terms. Animal welfare must be assessed at all points in the value chain. It is very important to communicate to the consumer the degree of welfare of the animals, from the farm to the slaughter, he pointed out.
Auxi García Martín, Quality Director of Jamones Aljomar, from Guijuelo, presented the evolution of the company in terms of animal welfare as a success story, and its involvement within the product chain to achieve certification, with the aim that 100 % of the pigs that are raised to make Aljomar products are certified in animal welfare in 2025.
For her part, Virginia Pérez Mena, head of Quality at Alcampo, pointed out the involvement of the Auchan Group in ensuring that its suppliers obtain certifications for both food safety and sustainability and, of course, in terms of animal welfare.