world
Microbiologist Sansonetti warns that climate change exacerbates diseases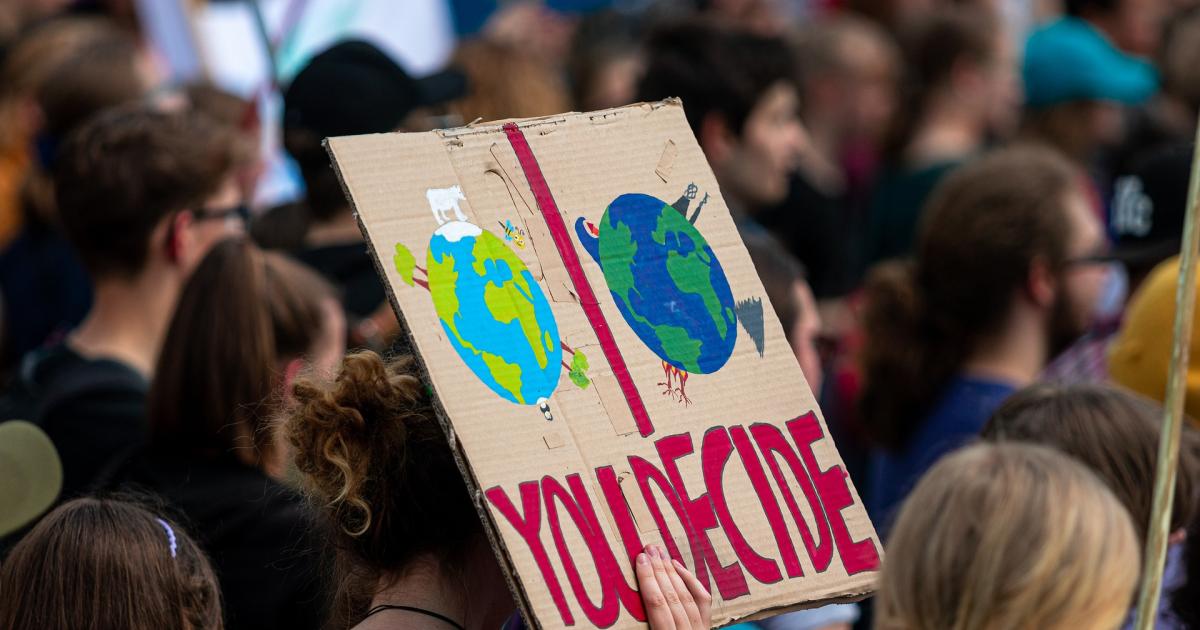 Thank you for reading this post, don't forget to subscribe!
More and more scientific studies link the effects of the climate crisis with health problems and, specifically, with the aggravation of some diseases: "There is a clear threat of climate change and we must be prepared," says microbiologist Philippe J. Sansonetti of the Pasteur Institute (Paris).
Recently awarded in Spain with the "Abarca prize", the Doctor Juan Abarca International Prize for Medical Sciences, this scientist is an expert in Shigella bacteria, the pathogen that causes bacillary dysentery that affects, above all, developing countries.
Considered one of the founders of cellular microbiology, Sansonetti states, in an interview with EFE, that "It is hard to believe" that the consequences of climate change do not affect us.
For example, extreme weather events such as floods can undermine hygiene measureswhich, in the case of shigellosis, are key to curbing its transmission (the bacteria that cause the disease are found in the stool of affected people).
"Clearly shigellosis is going to benefit from this situation; there will be effects of climate change that exacerbate the disease," summarizes the researcher, but not only: "It is obvious that, in global terms, the behavior of infectious diseases will also change."
The latest "Lancet Countdown" report, released last week and which includes the work of 99 experts from 51 institutions, warned that persistent dependence on fossil fuels endangers health of current and future generations.
It mentioned, among others, that climate change affects the spread of diseases: the time for malaria transmission increased by 32.1% in the highlands of the Americas and 14.9% in Africa between 2012-2021, compared to the period 1951-1960.
Asked about these conclusions and other studies in this line, Sansonetti declares: "We have to be prepared because the threat is real."
In this sense, the researcher reports that in France it has been found that the tiger mosquito (vector of many infectious diseases) has been spreading and now it is located in areas that were not before: in the last five years, 90 cases of local dengue have been recorded.
Microbes in the fight against climate change
And what can the leaders and experts who will meet at COP27 do? Sansonetti says he misses anything related to microbiology. "We talk about macrobiology, but we forget the ecology of microbes, and microbes are everywhere."
"All ecosystems have plants, animals, humans, but also microbes"points out the scientist, who, although he admits "increasing signs" when it comes to taking microorganisms into account in the fight against climate change, assures that "it is difficult to convince what is not seen".
An example, plants grow because they capture nitrogen, a process that they do thanks to microorganisms; "If we lose them, an imbalance occurs and we will resort to more fertilizers."
Optimistic about the shigellosis vaccine
Sansonetti, a member of the United States National Academy of Sciences, has developed various programs aimed at improving children's health; "shigellosis -of which visibility is lacking- remains one of the most important pediatric problems in Africa.
The implementation of hygienic-sanitary prevention measures presents difficulties and a high prevalence of multi-resistant strains to antibiotics has been observed, for this reason -he emphasizes- the solution goes through the vaccine.
He has spent decades researching in this field and asserts that "he is always optimistic."
One of the prototypes has been developed at his institute and, after receiving funding from the European Union for the first phase of a clinical trial, in which it was found to have no significant side effects and a good immune response, in 2017 the Bill and Melinda Gates Foundation decided to support the project.
Phase II of the clinical trial has just ended in Kenya, with the inclusion of infants, confirming a "very high" degree of immunity: "good results are confirmed, especially in the younger population, a critical point".
An independent committee will decide in December/January whether the trial goes to the final stage. The foundation's plans are for the vaccine to be on the market in 2025; "I hope that we do end up having a vaccine."
.