business
Instagram founders create new social network; this is Artifact, the "text tiktok"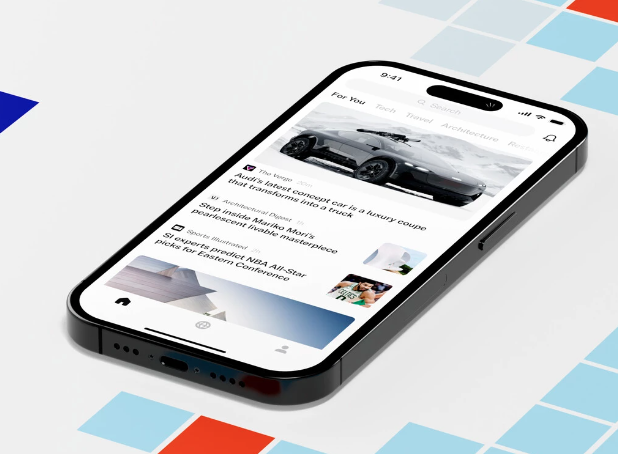 Thank you for reading this post, don't forget to subscribe!
Instagram currently has 1.2 billion registered users globally, already below TikTok.

In 2022, Meta's platform was the second most downloaded app on mobile devices, both iOS and Android.

As of today, around the world there are already 4.6 billion users on social networks.
Instagram was launched in 2010 and in 2018 it became the property of Facebook; However, its founders worked on a new social network called "Artifact", a kind of "text TikTok" and not video.
It is no secret that Instagram is one of the most important social networks on the market, which brings together a community of 1.2 billion users globally and was, according to a recent studythe second most downloaded mobile app on iOS and Android devices.
And it is that, ultimately, today we are talking about a scenario in which social networks have been transformed from their roots, managing to be authentic platforms for eCommerce and commercial showcases capable of generating substantial income.
Under this tenor, the present dictates that Instagram and TikTok were the social networks where the influencers generated more revenue, as revealed by a recent report from The State of Influencer Marketing 2021.
So, from this perspective, we are talking about a time in which, more and more, the platforms with the greatest visual cut are gaining ground, which we can corroborate with the growth of TikTok, Snapchat, YouTube Shorts, among others.
However, it seems that, despite the fact that visual social networks are positioning themselves more and more, there are various platforms that are committed to other types of platforms; Twitter, Facebook and even Instagram also have an important text section.
Now, within the already extensive universe of social networks, one more is arriving that, precisely, has a greater commitment to text.
Instagram founders create new social network; this is Artifact, the "text tiktok"
After Instagram joined the ranks of Facebook (now Meta), its founders decided to create Artifact, a kind of "text TikTok", but what does this mean?
Put simply, Artifact offers a news service based on the preferences of the users themselves, in the same way that TikTok does with the videos it presents in the Internet users' feed..
One of the media that has entered this platform is The New York Times, although, in the same way, there are smaller media.
At the moment, Artifact is in trial mode for iOS and Android, but for those who want to test the app, they can do so by signing up at their official Web site.
Now read: