sport
Fernando Alonso: "One more race and finally everything is over"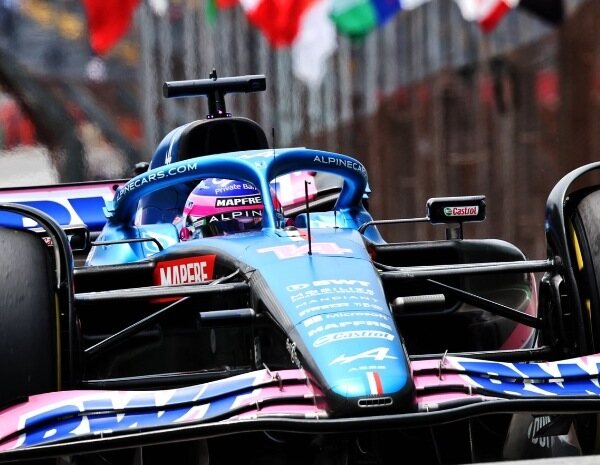 Thank you for reading this post, don't forget to subscribe!
Disappointment is what is experienced in the Alpine box after the poor performance of its two drivers yesterday. The reality is that this comes from afar. As Fernando himself said, from Jeddah to today in Brazil, 20 races later, things have not changed.
After a discreet session at Qualy, both Alpines started in 6th and 7th position. It was a good opportunity to score points to maintain the 4th position of the Constructors that is disputed with McLaren, or rather, with Norris. However, everything that could go wrong, went worse.
After an exit in which Ocon did not leave much space, the single-seaters approached turn four and this is where all the controversy jumped. Esteban Ocon left little space with his teammate, forcing Fernando to go wide. This touch caused a hole in the pontoon. Then, on the main straight they met again with a different result. The Asturian's wing came off the car and he told it on the radio: "Just lost the front wing. Thanks to our friend." ("I've lost the wing. Thanks to our friend.") This touch forced Fernando to stop in the pits, who managed to come back to 15th position. However, hours later, the Commissioners sanctioned him with 5 seconds and 2 points in the super license, which means that Fernando starts the race in 18th position, behind his teammate.
Fernando Alonso (18th):
"It makes me laugh, very funny… which usually happens when we go out together."
"Last year I avoided it several times, this year it almost took me against the wall in Jeddah, in Hungary and now here. I can't say anything. Sad for the team. It seems that when we start very close, there is this defense. It's what There is, nothing we can do. We both tried to do our best, it didn't work this time but we will try on Sunday to score good points."
"I haven't watched enough TV, but I'm sad because we haven't scored any points and my car was very fast. For his part, his car was slower this weekend. We missed an opportunity, although with such a long race we can add on Sunday.
"I will be in another team next year, he will have another teammate and everything will be different," he closed about Ocon. He gave it relatively little importance: "In the penultimate race I just want to go to Abu Dhabi and test the green car. I don't need to talk to him. One more run and finally this is over. I was very close to the wall in Jeddah, close to the wall in Budapest, Turn 4 today and now here. That's the way things are, sometimes it's very competitive within the team. It happened to him with Pérez in Force India, with Verstappen letting off steam in Brazil 2018… It's one more race".
"Far from ideal when you touch on the first lap of the sprint, because you don't have time to recover a pit-stop in such a short race. The car was great, the pace was impressive, but the race was too short to come back ".
"With a good start, and with a good strategy, we have seen a good pace to be sixth or seventh in the race. We have to be creative and have clean air to use the rhythm".
Esteban Ocon (17th):
"The most difficult thing is what we lost. We are behind, it costs the team a lot at the worst moment. I had a good start and was trying to attack the McLarens, but Fernando was on the outside, he came from nowhere. It will be difficult to come back, but I hope we can do that. Then I didn't feel any contact (on the straight, when Alonso suffered damage to his wing). But we have rhythm, we will try to score."
Otmar Snazfauer, Alpine Team Principal:
"We are extremely disappointed with the Sprint, which puts us in a worse grid position for the main race."
"Honestly, both Esteban and Fernando must do a better job to complete the efforts of everyone in the team by avoiding incidents on the track that compromise the result of the team. Both riders disappointed us today. I expect more from them in the race, where we must do everything we can to win back points in the championship."
.