Science
Environment summons veterinarians to promote animal rights and welfare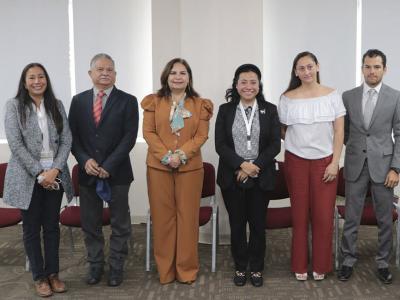 Thank you for reading this post, don't forget to subscribe!
-During the National Congress of Behavioral Medicine, experts said that it is necessary to avoid violence against animals
CITY OF PUEBLA, May. – The Secretary of the Environment, Sustainable Development and Territorial Planning (SMADSOT), Beatriz Manrique Guevara, summoned students and professionals of veterinary medicine to seek animal welfare based on knowledge, science and the dissemination of the rights of all living beings , since animal health also represents a good for society.
When inaugurating the First National Congress of Animal Welfare and Behavioral Medicine 2022 at the Autonomous Popular University of the State of Puebla (UPAEP), organized by the Animal Welfare Institute (IBA), Manrique Guevara pointed out that Puebla is one of the few states that have with a Welfare Institute in constant evolution that makes it a pioneer of care programs that are even replicated in other parts of the country.
Before students, representatives of the academy and municipal governments, the official stressed the importance of having "one health"; that is, taking care of all people, natural resources and living beings in interdisciplinary actions.
The representative of the Federal Attorney for Environmental Protection (PROFEPA), Alicia Noemí Hernández Mugartegui said that animal welfare is everyone's responsibility, so the federal agency will provide the necessary support in the programs and actions aimed at that end; In turn, Ileana Martínez Ramos, director of the Faculty of Veterinary Medicine and Zootechnics of the UPAEP, argued that the training of future veterinarians must consider, in addition to physical knowledge, new schemes for disseminating animal rights.
During the inauguration of the Congress, which will last two days at the UPAEP facilities, the director of the IBA, Irma Gómez Castañeda, stressed that veterinary practice involves science for knowledge, but also teaching in the classroom transcends society with a message of respect and care for all living beings.