Science
Collaborative R+D+I projects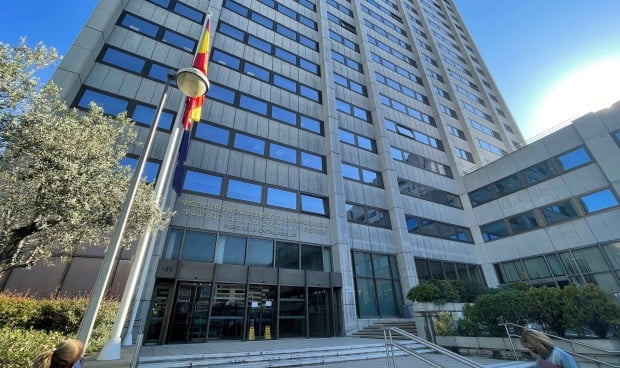 Thank you for reading this post, don't forget to subscribe!
The Ministry of Science allocates 10 million euros to 34 R+D+I projects linked to personalized medicine and advanced therapies.
The Ministry of Science and Innovation, through the Carlos III Health Institute (ISCIII), has published this Tuesday the final resolution by which 10 million euros are allocated to 34 R+D+I projects related to personalized medicine and advanced therapies.
This investment is part of the joint action between ISCIII and the Center for Technological Development and Innovation (CDTI), which may grant up to a total of 55 million euros (up to 30 million in the form of loans and 25 million in grants) to finance collaborative R&D&I projects in health, thanks to European funds from the Recovery, Transformation and Resilience Plan. For its part, the CDTI plans to resolve the granting of its partially reimbursable aid for this joint action in the coming weeks.
The Minister of Science and Innovation, Diana Morantstressed that this joint action, which is part of the Part for Vanguard Health, seeks to merge collaborative work between research centers and companies so that knowledge reaches the business fabric and thus close the virtuous circle between science and industry.
Specifically, the action finances projects between companies, research centers and organizations in the area of ​​the National Health System for faster progress in clinical diagnostic product development for Personalized Medicine and Emerging Strategic Medicines.
Also guide the efforts of the research and innovative staffin the field of public-private collaborationtowards challenges such as early and more accurate diagnosesinnovative and personalized treatments and improvements in the follow-up and rehabilitation of chronic diseases.

Projects financed by the ISCIII
The ISCIII has granted aid to projects on artificial intelligence in radiological diagnosis, preclinical development and evolution of antibodies for the treatment of metastatic colorectal cancer, rehabilitation of patients affected by gait disorders, gene therapy for rare diseases, generation of CAR-T cells to treat solid tumors and preclinical validation of nanoparticles with biomolecules for advanced colon canceramong other biomedical and health R&D&I initiatives.
With the publication of this resolution, the ISCIII closes the Strategic Action in Health (AES) 2022, the main annual tool to finance biomedical and health research in Spain.
Although it may contain statements, data or notes from health institutions or professionals, the information contained in Redacción Médica is edited and prepared by journalists. We recommend to the reader that any health-related questions be consulted with a health professional.