Entertainment
Celebrities and personalities who passed away in 2022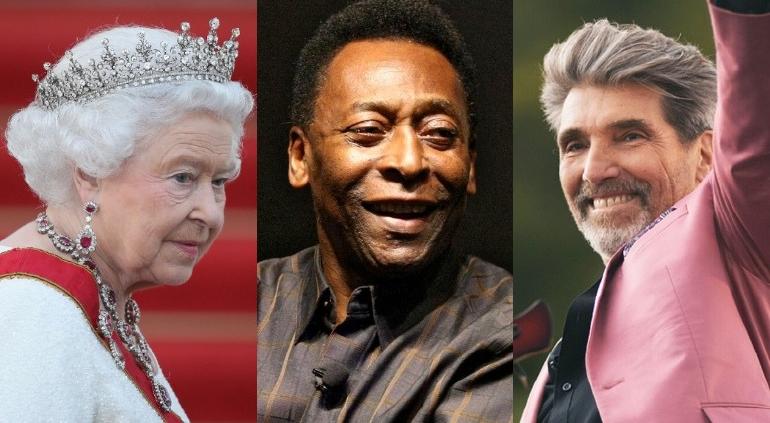 Thank you for reading this post, don't forget to subscribe!
Important personalities for Mexico.
Raul Ortiz. TV Azteca actor who passed away on January 10.
Diego Verdaguer. Argentine nationalized Mexican singer, he lost his life on January 27.
Monica Villasenor. Voice actress who passed away on February 2. She is known for roles such as Hao Asakura in Shaman King and Android 18 in Dragon Ball Super.
Pedro D'Aguillón Jr. Voice actor, known for Freddy Krueger, Willy Tanner in ALF or Oogway in Kung Fu Panda 3.
Ruben Fuentes. Composer, February 5.
Luis Cardenas White. Soap opera actor, from March 18.
Raquel Pankowski. Actress, she passed away on March 28.
Yrma Lydya. Singer, murder victim on June 23.
Fernando del Sol. On June 30, the famous show host passed away.
Susana Dosamantes. Actress and mother of Paulina Rubio, on July 2.
Federico Villa. Ranchera singer and actor.
Luis Echeverria. Former President of Mexico, on July 8.
Rose of Castile. Of the last stars of the Golden Cinema, she passed away on August 1.
Adriana Roël. From the Golden Cinema, on August 4.
Aranza Pena. Promising young actress, she died in her native Salina Cruz in Veracruz in a car accident.
Manuel Ojeda. First actor, on August 11.
Amparin Serrano. On August 12, he died in an accident at his home.
Anabel Gutierrez. She passed away on August 21, she was a Golden Cinema star.
Patricia Moran. Gold Film Star who died on October 26.
Hector Bonilla. Recognized actor, he left on November 25 due to cancer.
The brothers Jorge and Andrés Tirado. Disappeared on December 16, found murdered, case remains under investigation with suspects in custody.
Miguel Angel Ghigliazza. Dubbing actor, he voiced Vito Corleone in The Godfather. They notified his death on December 21, he had been missing since July.
Chihuahuan businessman Eloy Vallina Lagüera.
Celebrities and personalities worldwide.
Actress Kirstie Alley.
Actress Olivia Newton-John.
Former Chinese President Jiang Zemin.
Former Japanese Prime Minister Shinzo Abe.
Ivana Trump, who was the wife of Donald Trump.
Mikhail Gorbachev, last leader of the Soviet Union.
Queen Elizabeth II.
Pele.
Joseph Ratzinger (Benedict XVI).
.