Entertainment
Casio reacts to Shakira and Bizarrap's song on Twitter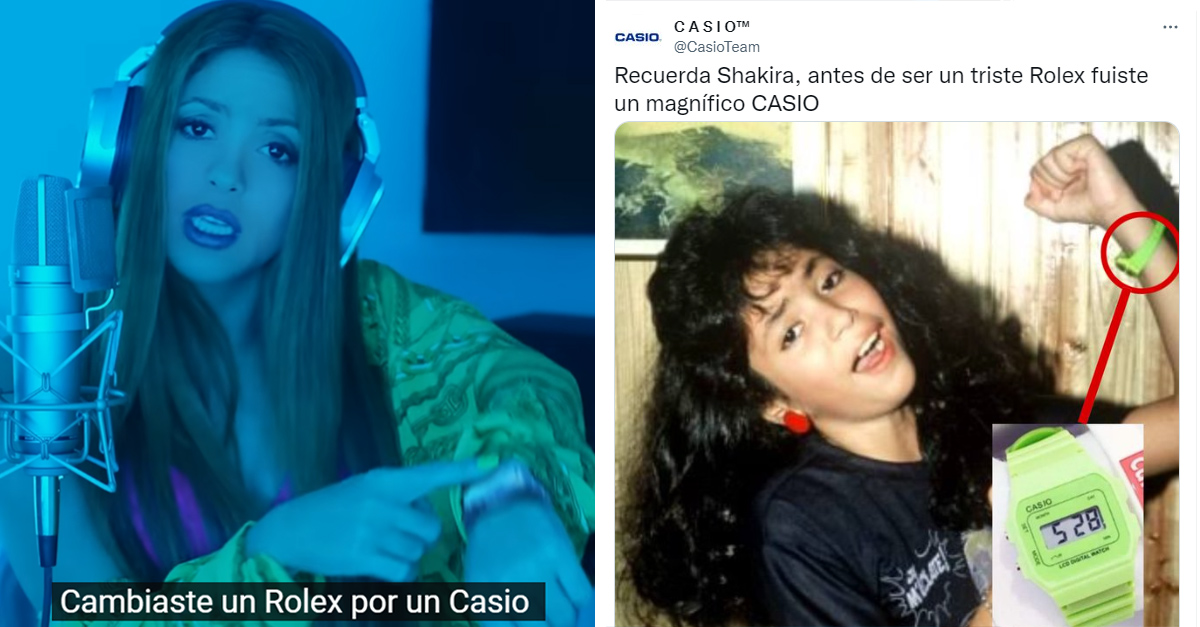 Thank you for reading this post, don't forget to subscribe!
The new song by Shakira and Bizarrap has not only raised the debate on social networks, it has also been used by brands like Casio to catapult their marketing after the Colombian quoted them in her lyrics.
This is how we have seen it on social networks, where different accounts of the Japanese watch brand have been in charge of making ironic publications in defense of the product. Due to this, Twitter supposedly removed their account, but nothing is what it seems, since these are false accounts that have helped Casio to be a trend in much of Latin America.
The song Sessions #53 It went viral after a few minutes of its premiere and Internet users did not take long to comment on the lyrics of the Colombian. Of course, Casio users did not want to be left behind and, through fake Twitter accounts, began to launch forceful responses to the singer after she compared these watches with Rolexes, insinuating that they are of lower quality.
The first reaction from a fake account was the motto they added to their profile, stating that they may not be a Rolex, but at least they haven't been left behind by Clara Chía. In addition, she added a response to the Bizarrap video with Shakira asking the question "Hey and this free attack?"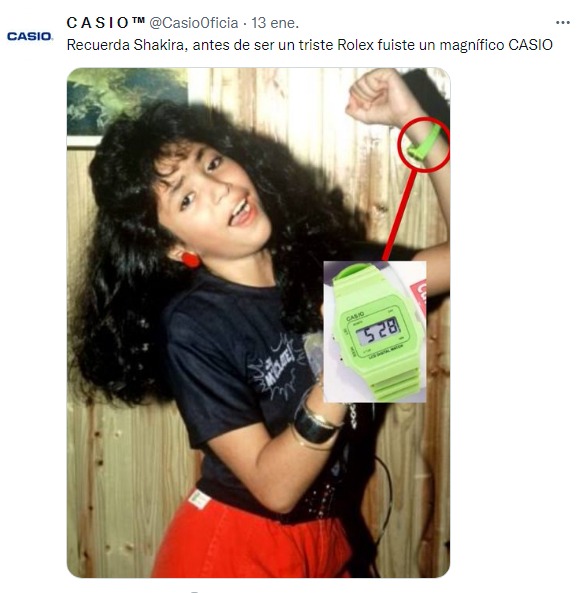 Another of Casio's unverified accounts continued to defend the quality of the watches by comparing battery life and the singer's relationship with soccer player Gerard Piqué, as well as a series of posts that users took with a sense of humor. . However, many of them assumed that they were official pages.
Among so much response from fake accounts, Casio's verified profiles were not far behind and took the opportunity to publicize themselves following the launch and user reaction.
For its part, the Spanish Twitter account of the Casio Educational Division spoke about it and in a publication pointed out the number of notifications they received for mentions of the brand. In addition, he added that "Casio is from and for life."
It is worth mentioning that in his official Instagram account, Casio Spain made a reference to the lyrics of the song that in less than 12 hours exceeded 130 thousand likes. Another important example is that of Casio Venezuela, which capitalized on the mention of the Colombian star with the hashtag #CLARamenteTeamCasio and many loyalty comments from their customers, something that is very positive for the brand's reputation.
Despite the fact that the other Twitter accounts are false, it must be emphasized that the marketing that they have done to Casio is very good and with a great sense of humor. They've probably created just some of the best memes so far this year.