technology
Apple will arrive with these products this 2023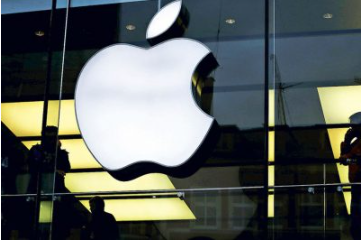 Thank you for reading this post, don't forget to subscribe!
In 2021, Apple had one billion iPhone users.

There are 1.65 billion active iPhone devices worldwide.

In 2021, the company earned approximately $71.6 billion from the sale of iPhones.
New Year and new products, Apple seems to know that, preparing a new catalog of products and all to be launched soon in 2023.
Without a doubt, Apple is one of the most important technology companies in the world, where the company's 2021 figures, Apple has one billion iPhone users. So this figure is similar to the installed base, which is different from the number of iPhones sold to date.
From 2007 to the end of 2018, when Apple stopped reporting the number of units sold, 1.468 million iPhones have been sold. The current figure will be around 2 billion units.
In this sense, and among its data shared in its annual reports, the brand founded by Steve Jobs highlights that America is its largest regional market, with net sales of 51.5 billion US dollars in the first quarter of fiscal year 2022. the company.
Releases 2023
Although it seems that the launch of the new iPhone 14 in its different versions was yesterday, the brand led by Tim Cook, is programming the availability of various products.
Various analysts specialized in the company point out that progress may be seen this year in the development of virtual reality (VR) devices.
Until now, the design or its price are not known, although there are many rumors that they would use an operating system called realityOS and that it would not be based on VR, but on augmented reality (AR).
of augmented reality devices.
Also among the products that could see light this year are Apple's augmented reality glasses.
According to the Bloomberg reporter and technology specialist, Mark Gurman, Apple's augmented reality glasses would be officially presented to the public in June during the Worldwide Developers Conference (WWDC) and distribution will begin towards the end of this year.
In that same order, the expert indicated that the official name that they would give to the operating system of these devices would be called xrOS because it would not only have the capabilities of using augmented reality technology, but would also incorporate virtual reality into the same product.
It is estimated that these lenses would have an approximate price of up to 3 thousand dollars, an even higher price than Meta's ProQuest scopes to differentiate it and give it a look of exclusivity and high quality.
Another of the releases may be new applications and programs that could be available to take advantage of this new Apple system, the company had decided that it would be good to show the device to a small number of companies that will be in charge of creating special applications that exploit its characteristics.
Apple would also be working on developing a type of MacBook Pro with improved features than the current ones.
According to some analysts, including Ross Young, this new product from the company would have an even larger dimension until reaching 15.5 inches while still having MacBook Air features, the lightest model of all and that would also have incorporated the new M2 processors that will make it possible to take even more advantage of the technical characteristics of the laptop.
Now read:
Apple's business (and its iPhones) hangs by a thread due to problems in China
Give away iPhone in Xiaomi box and reaction goes viral