Science
Another Greek harassment during NATO exercise: Turkish F-16s fired back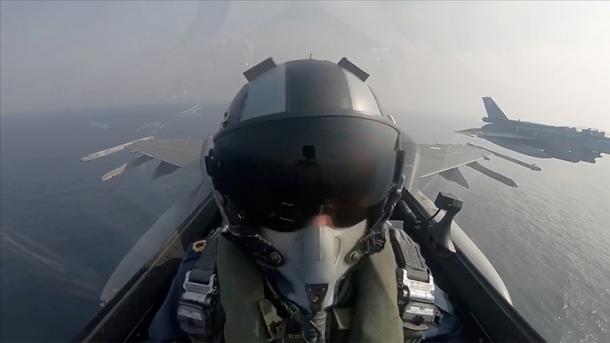 Thank you for reading this post, don't forget to subscribe!
The Turkish Air Force responded to Greek planes trying to prevent NATO flights in the Aegean Sea.
The Türkiye Ministry of National Defense, in a statement, announced that yesterday (Monday, December 19), the fourteen F-16s, one HİK, one KC-135 tanker plane and one CASA search and rescue plane belonging to the Turkish Air Force, called "Paket Kol" (Package Sleeve) and composed of the planned mission "NATO NEXUS Ace Mediterranean" were carrying out a flight mission with the E3-A AWACS aircraft belonging to NATO.
The Ministry indicated that the necessary information was delivered to NATO allies 24 hours in advance for this mission, and stated:
"Greek planes tried to impede the NATO flight once again, and our Air Force responded. While 'Paket Kol' continued its flight in the Aegean international airspace, the F-16s, which took off from 5 different air bases belonging to Greece, harassed our planes by placing radar jams. Despite the efforts of the Greek planes to avoid the NATO mission, our planes continued to fly to successfully complete the mission. Our F-16 planes, which took off from Dalaman and Akhisar, also acted as interceptors and responded to the Greek planes. Our aircraft on the mission successfully completed the NATO NEXUS ACE mission and returned to their bases safely."